German Premiere
Screenings: Friday, June 19, 2015, 19:00 and Tuesday, June 23, 2015, 21:00 (UMAMI)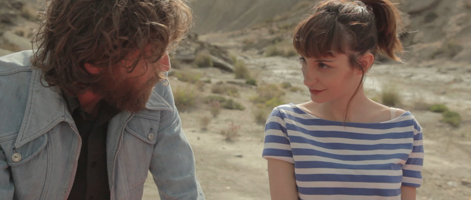 Countries of Origin: Spain
Year of Completion / First Public Screening: 2015
Running Time: 15:00
Category: Fiction
Director: Ángel Haro de Rosario
Screenplay: Ángel Haro de Rosario
Cinematographer: Pablo Miralles
Music: Ángel Salazar
Editor: César Herradura
Producer: Ángel Haro de Rosario
Synopsis: A young couple tries an innovative therapy to save their relationship. Armed with only two super8 cameras, they set out into the desert alone.
Festivals & Awards:
Termita Film Festival, Muestra de cine SINÚ (Argentina)
2º Prize at Certamen de Jóvenes Creadores (Madrid)
Mal del Cap (Ibiza), Award of Merit at The Indie Fest Film Awards
Feria Internacional de Cine de Manizales (FICMA)
Cortos con Ñ, Viva Cinema Latino (Waterbury, Connecticut)
Saman Festicine Video Imagen de Viterbo (Colombia)
"Honorable mention" at Short Festival The Indie)-Gathering (Hudson, Ohio)
Hollywood Shorts Reel-14
XII Festival Internacional de cortometrajes Almería en Corto, y Cortopatía.
Weblink: super8roleplay.com