Screening: Friday June 19, 23:00 (BEST OF GERMANY I)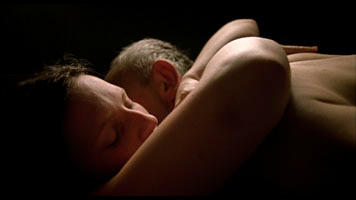 Country of Origin: Deutschland
Year of Production: 2007
Duration: 26′
Category: Fiction
Director: Felix Hassenfratz
Screenplay: Felix Hassenfratz
Cinematographer: Yoshi Heimrath
Editor: Barbara Toennieshen
Producer: Mathias Casanova
Music: Aylin Aykan
Cast: Anne Weinknecht, Heinrich Schmieder, Daniela Holtz u.a.
Synopsis: A young girl is found dead and the baker Udo is cited by the police. His wife Conny has romantic ideas about love and trust, about the strong feeling of belonging together. But now she is afflicted by doubts. The tattle in their village makes it hard for her to believe in her husband's innocence.
Festivals & Preise: Studio Hamburg Nachwuchspreis Bestes Drehbuch, 2008; Landshuter Kurzfilmtage, 2. Jury Preis (BMW-Kurzfilmpreis), März 2008; Goldener Storch Wendland Shorts, 1. Preis Bester Film, Juni 2008; Deutscher Kurzfilmpreis 2008; International Festival of Film Schools, München: Panther Prize for best production of a German film (November 2008); FilmZ Festival des deutschen Kinos, Mainz (November 2007); Max Ophüls Preis Festival, Saarbrücken (Januar 2008); Landshuter Kurzfilmtage (März 2008); Sehsüchte Internationales Studentenfilmfestival, Potsdam (April 2008); Filmfest Emden (Juni 2008); Wendland Shorts (Juni 2008); St. Petersburg Festival of Festivals (Juni 2008); Shorts at Moonlight (Juli 2008); Palm Springs International Short Fest (August 2008); Montreal World Film Festival (August 2008); 28th Atlantic Film Festival, Halifax, Kanada (September 2008); International Students Film Festival, Buenos Aires, Argentinien (Oktober 2008); Internationales Filmfestival Passau (November 2008); Encounters Short Film Festival, Bristol, UK (November 2008); Foyle Film Festival, Londonderry, Irland (November 2008); International Festival of Film Schools, München (November 2008); Internationales Kurzfilmfestival Interfilm, Berlin (November 2008); Regensburger Kurzfilmwoche (November 2008); 35th International Independent Film Festival Brüssel, Belgien (November 2008); Future Shorts, Köln (Februar 2009); Festival AZYL, Bratislava, Slovakai (März 2009); Filmfest Dresden (April 2009)
Weblink: www.kurzfilmpreisunterwegs.org/index.php?c=filme&film=13